MAKE YOUR VOICE HEARD!!!
This page contains items that are not currently in stock, but are being considered for future purchase.
If any of these items interest you, send an email and the amount you'd be willing to pay for them.  When or if the item is added to the store or site, you will receive an email notifying you.
Regal Comfort Queen Size Blankets - $35-$45 Range (In Store Only).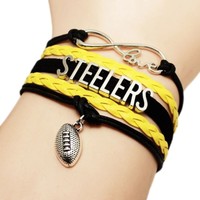 Steelers Charm Bracelet - $10 Range
Toy Story Lanyard - $6 Range
Rams NFL Hologram Night Light -  $20 Range